COMICS
Debuted at the
ShortBox Comics Fair
(2023)
Following a career-threatening injury and permanent retirement from competition, a young Filipino-American figure skater is interviewed by a sports magazine. A sports comic without sports-- about care, the weight of carrying a powerful passport, narrative arcs, and learning how to fall out of love.
See more
Debuted at the
ShortBox Comics Fair
(2022)
Conflicted about her mother's third, new marriage, a woman slips away from the reception and comes into contact with a vampire. The absurdity of her own shame and atrophy makes everything, even this encounter, pale in comparison— but it pushes the woman to consider the implications of eternity and its many elusive forms.
See more
Debuted at the
ShortBox Comics Fair
(2022)
Published in print by Silver Sprocket (2023)
On an assignment to survey an uninhabited Philippine island marked for commercial development, a jaded marine biologist and a guileless underwater photographer are surprised to find themselves thrust back together after losing touch. The straightforward mission gets complicated by their discovery of a strange giant squid that was thought to have gone extinct. As tensions rise over the fate of the creature, EJ and Dani must make their own choices about what's right, and what they owe to each other.
See more
Debuted in riso, printed by Bad Student (2021)
Published by Silver Sprocket (2022)

A powerful study in introspection, inheritance, and the manifestation of hypochondria by a talented indie cartoonist. Beautifully illustrated and poignantly told, the author investigates the guilt they carry as a young Filipino person born into a family that benefited from the Marcos regime, and how that materializes within the physical body.
See more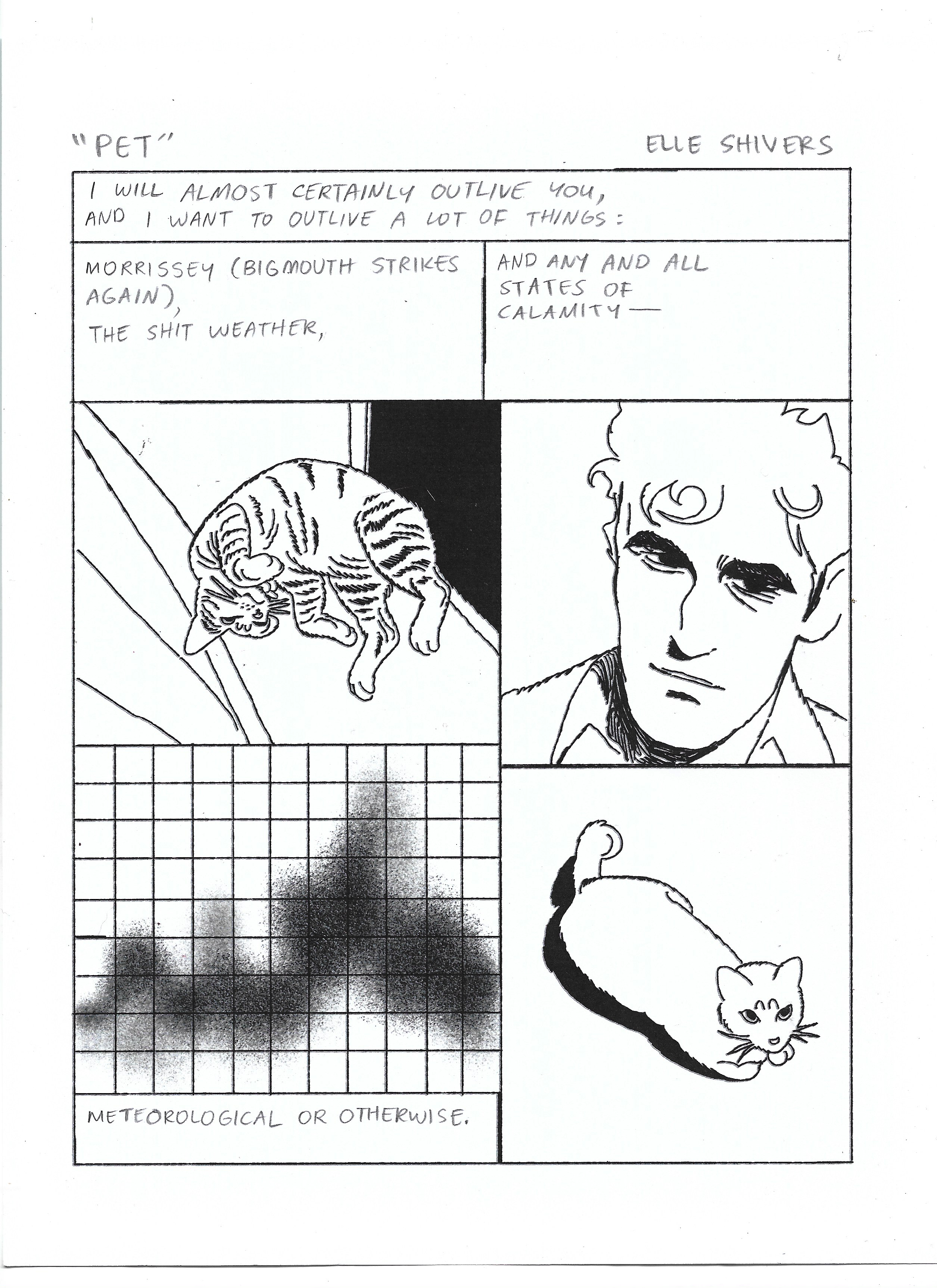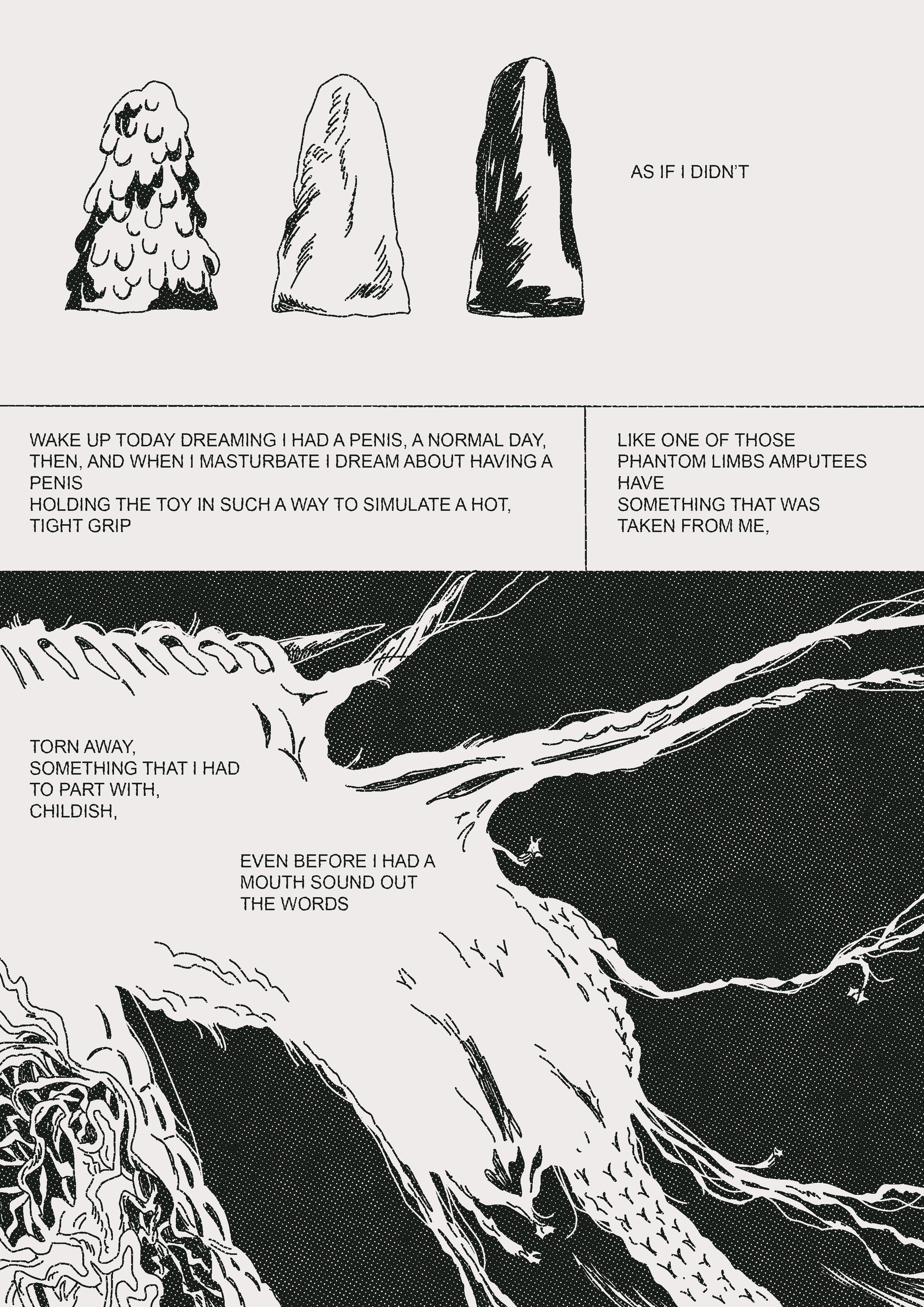 INFORMATION
Elle Shivers is
a queer artist
from the Philippines.

They like to draw and write about the tensions between the body and the space it takes up.
Special interests include:
internet culture,
food politics,
labor issues, sci-fi, and
everything medieval.

FEATURED IN


CNN Life Six non-binary artists on queering their craft
Adobo Magazine Is this the first and last Manila illustration fair?
---